Tile galleries to visit :
A Paris handmade tile studio
Almaviva is a Paris-based tile studio making Delft tiles, azulejo panels, and all sorts of handmade ancient glazed tiles.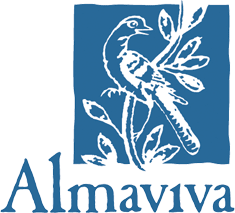 Our specialties include the artistic design and creation of Delft tiles and murals, azulejo panels, and Italian Renaissance majolica tiles. We also design and create medieval pavements, Iznik panels, and Islamic tiles, including zellige. We use only manual Renaissance techniques to produce tiles and ceramic art-pieces. The clay is stamped by hand and decorations are handpainted with natural oxides. We are artisans mainly commissioned tiles by architects and home designers.
We often work for restoration projects since our production closely resembles ancient tile and old ceramic ware.
Our tiles are used for every purpose: swimming pools, hammams and spas, terracotta floors, fireplaces, wainscoting, fountains, and, naturally, bathrooms and kitchens, for backsplashes, countertops, tabletops, etc.
Using original 18th century moulds, we are also commissioned to make tablewares (plates, platters, tureens, etc.) with initials or coats of arms. We have also often produced copies of various types of apothecary jars: albarelli, canisters, theriaca jars, ewers, etc.
Over the years we have gathered a vast image library of ancient tiles, tile murals, azulejo panels and majolica tiles of all periods. These archives are complemented by a further library of engravings, paintings, adornments, etchings, and landscapes. All of these are sources of inspiration that help us create new ceramic works with respect for ancient traditions.
Enregistrer
News : the restoration of the kitchen of the Caillebotte Estate near Paris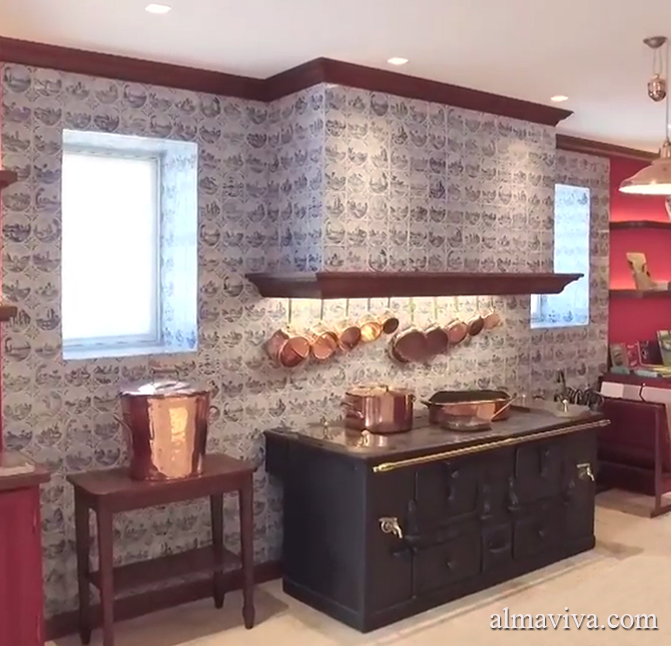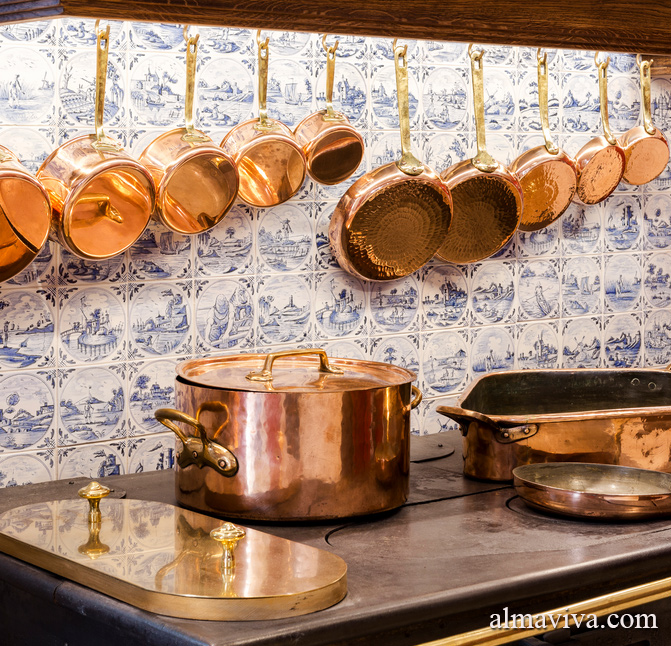 This vast and beautiful restoration project was completed in June 2017. The Almaviva Studio produced the Delft tiles for the kitchen. They picture traditional Dutch blue landscapes, such as those painted in the Netherlands in the 18th and 19th centuries for castles and beautiful mansions all over Europe. For the wink and a creative note, we painted a few tiles with references to the park and to famous paintings by Gustave Caillebotte, the famous impressionist painter who lived on this estate.
To learn more about the artisans of this rebirth: a film with an interview of Frédéric Almaviva
Enregistrer
Enregistrer
Enregistrer
Enregistrer
Enregistrer